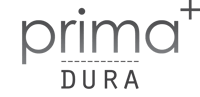 Coated + Printed Aluminium
primaDURA is our flagship stove finished Aluminium durable signage.
Featuring superior full-colour print quality with 10 year warrantied resistance to UV and exterior weather conditions.
primaDURA provides a cost-effective alternative to vitreous enamel signs in prestigious high street, rail and general wayfinding or heritage applications.
Based on a revolutionary 4-stage process incorporating a direct-to-substrate printing method utilising specialised inks, primaDURA™ offers exceptional durability with anti-graffiti protection.
The combination of the highly abrasion and scratch resistant coatings and aluminium base material provides a robust finish against attention from vandals.
Our PSPA Class D photoluminescent according to DIN 67510 Pt 1 primaDURA GLOW™ is the only anti-vandal and anti-graffiti photoluminescent signage Fire tested and approved to BS 476-6:1989+A1:2009 (Class O) and BS 476-7 :1997 (Class 1)
Antimicrobial protection is also offered for protection of surfaces in areas that require a high degree of hygiene such as; Hospitals, Food manufacturing, Wet Rooms, Public communal areas, Agri-feed etc.
Supported with a 10 year exterior warranty to EN ISO 4618:2014

Fire tested to BS 476-6:1989+A1:2009 (Class O) and BS 476-7 :1997 (Class 1)

Anti-graffiti/vandal resistant properties

Outstanding print quality

Moisture resistant

3 or 5 mm options

Comparable to Vitreous Enamel at significantly reduced cost

Easy clean

Anti-bacterial option
UV Resistant

Water Resistant

Recyclable

Marker Resistant

Graffiti Resistant

Heat Resistant

Fire Resistant

Durability

Burn Resistant

Resistant to Acids, Alkalis & Sea Spray
Panels have been produced to the specification on the order acknowledgment, where by a gloss panel will read 70+ units gloss @ 85º and satin matt will read 5-10 units read on a gloss meter at 20º. During the Guarantee Period, surface gloss reduction shall be even without adversely affecting the uniform appearance.
Specification will be 70+ units for gloss finish @ 85º and satin/matt will read between 5-10 units read on a gloss meter at 20º measured according to BS EN ISO 2813:2014 - Paints and varnishes, determination of gloss value at 20º, 60º and 85º
Panels are produced in an industrial environment whereby an occasional fish-eye or blemish due to dust specs may form during the final coat process. This is the unavoidable risk of being an industrial process and these instances are rare and in the eventuality, the minor imperfections are not typically detectable upon first glance and won't affect the overall panel aesthetics for a standard viewer or indeed the panel warranty.
All primaDURA panels are QC checked and leave the factory in prime condition - on receipt the outer packaging should be inspected for any visible damage and if deemed damaged should be photographed in the presence of the carrier and 'signed for same'.
If damaged the contents should be opened immediately to assess whether any product damage has occurred as if not then no recourse can be brought against the carrier or agents.
If storing for a period before installation the panels should be stored flat and level, clear of the ground and under cover to prevent distortion.
When handling panels, care should be taken to avoid damage to the surface or edges. Panels should be lifted, NOT slid, across the lower panels.
The panels are generally self-cleaning: dirt does not adhere to the surface and rain will wash away any remaining dust.
However, in the case of excessive soiling, the surface may be cleaned with hot/warm water and household detergent mixture, applied with a suitable cleaning pad or sponge.
Alternatively, the panels can be pressure-washed with warm or cold water and mild detergents. primaDURA panels are inherently graffiti resistant and it is possible to clean the any defacement with many products such a, white spirits, alcohol, or acetone using a dry, non-abrasive cloth (microfibre type).
Each panel should be buffed up with a silicone polish prior to installation to remove any surface contaminates which also acts to finalise the hardness of the coating.
The product is designed to be installed according to guidelines to account of any wind loading that should be calculated in accordance with BS EN 1991-1-4:2005 + Amendment1:2010. This is part of the Eurocode series and the European standard for wind actions on structures. It outlines how to measure the impact of natural winds on loaded areas of buildings under construction.