Industrial & Commercial Signage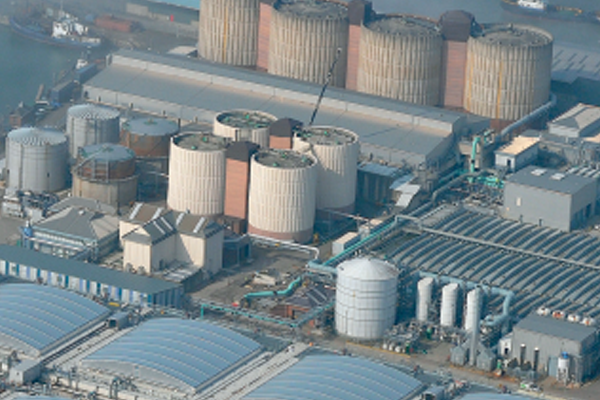 When specifying industrial or commercial signage, it's important to portray the first impression to your business.
NovaDura products stand the test of time and are warrantied for 10 years to the elements.
Consequently, exterior signage and associated architectural features can be retained in their original pristine condition for their predicted lifespan.
Additionally, with specific products having self cleaning properties, reduces costly alternative methods of maintenance or replacement.
That makes it the ideal media to convey your brand's image for the long term to potential customers.
Finishes
Aluminium primaDURA stove finished aluminium is a cost effective alternative to Vitreous Enamel. Subsequently is often used in high street banking and rail network signage.
ecoDURA (HPL) high pressure laminate is one of the most resistant decorative signage products on the market. Inherent fire resistance properties means HPL can be also used as building cladding.
NovaDura are unique in being able to offer bespoke design content in HPL cladding as oppose to the multitude of plain & textured panels by others.
reproDURA is a dye sublimation process where by the ink is not just purely a surface finish but is 'through the depth' of the coating. Coated to a depth of 80 microns, this makes it very 'white line' scratch resistant.
Print can be wrapped onto 3 dimensional surfaces and suitable for printed profiles.
Suitable for applications onto pre-formed aluminium and galvanised steel sheet profiles or extrusions to make cladding or facades.
All products offer a combination of anti-graffiti protection with a high level of resistance to abrasion. Furthermore, prove ideal in coastal locations where there can be abrasion due to sand particles and salt.
Manufactured to the highest standards in bespoke design & shapes, we produce industrial & commercial signage for premises, such as.
High street banks
Warehousing
Commercial units
Long term construction or engineering projects
Factory signage
Hazard, Safety Signs and Directional Signage
Get a Quote Today
Contact us
For more information on our products and the industries we serve, please fill out the form and we will get back to you as soon as possible.